Lifestyle
The newest addition to the Easy One Touch family provides a compact, versatile, and highly functional mounting solution. No matter what device, skin, or case you are using, it will latch securely so you can drive with safety and confidence in mind.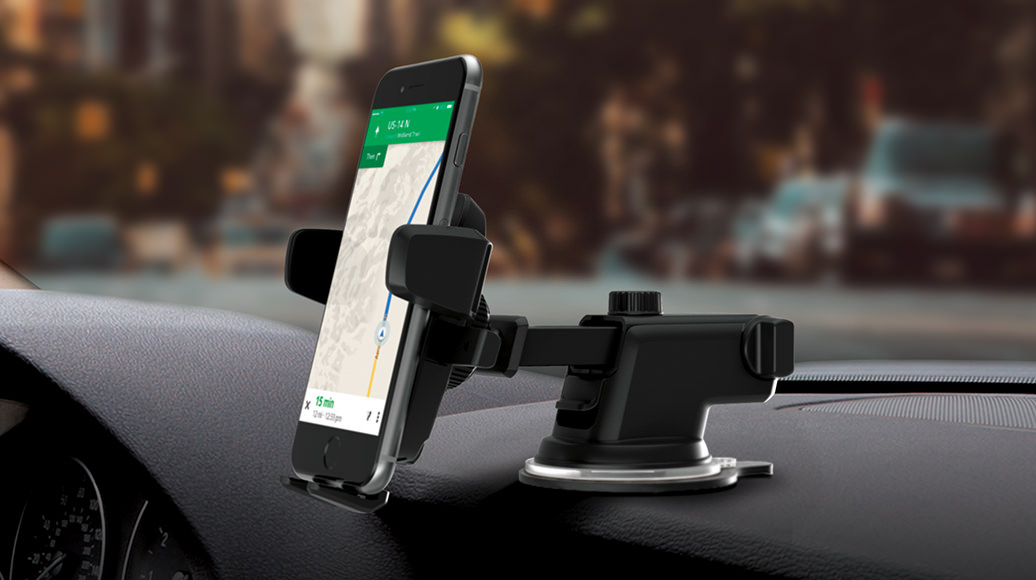 New Improved, Compact Design
Secure design constructed with high quality ABS plastic
New improvements to the best features of its predecessor, including, the sleek new trigger button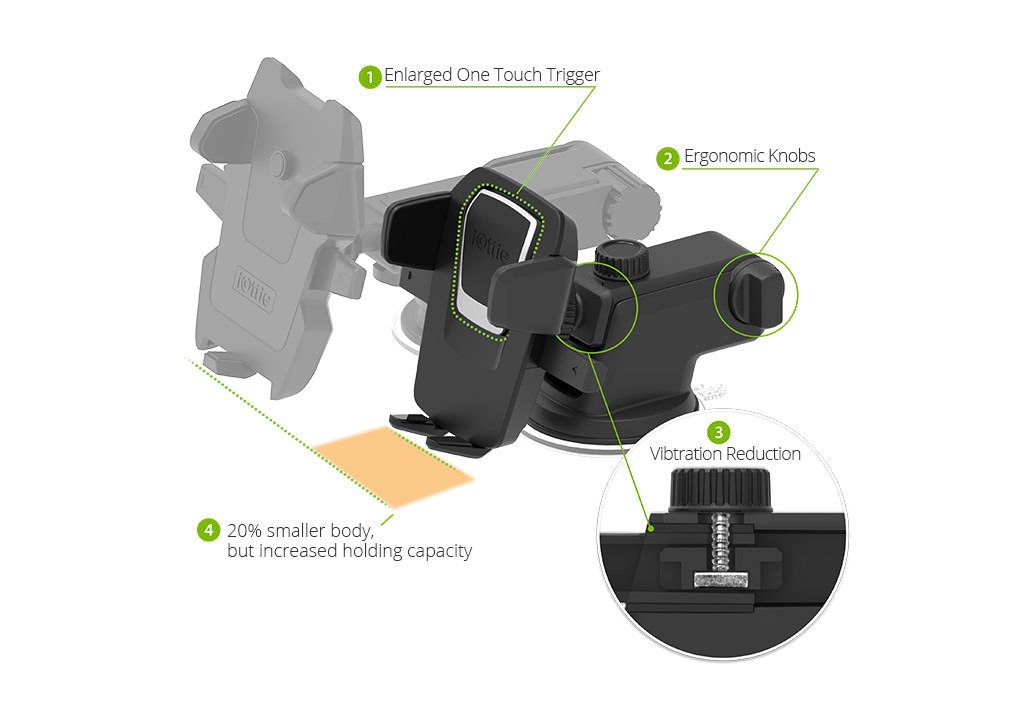 Increased Compatibility
Holds devices from 2.3 to 3.5 inches wide
Includes taller Locking Side Arms with increased arm tension that comfortably fit larger smartphones and their protective cases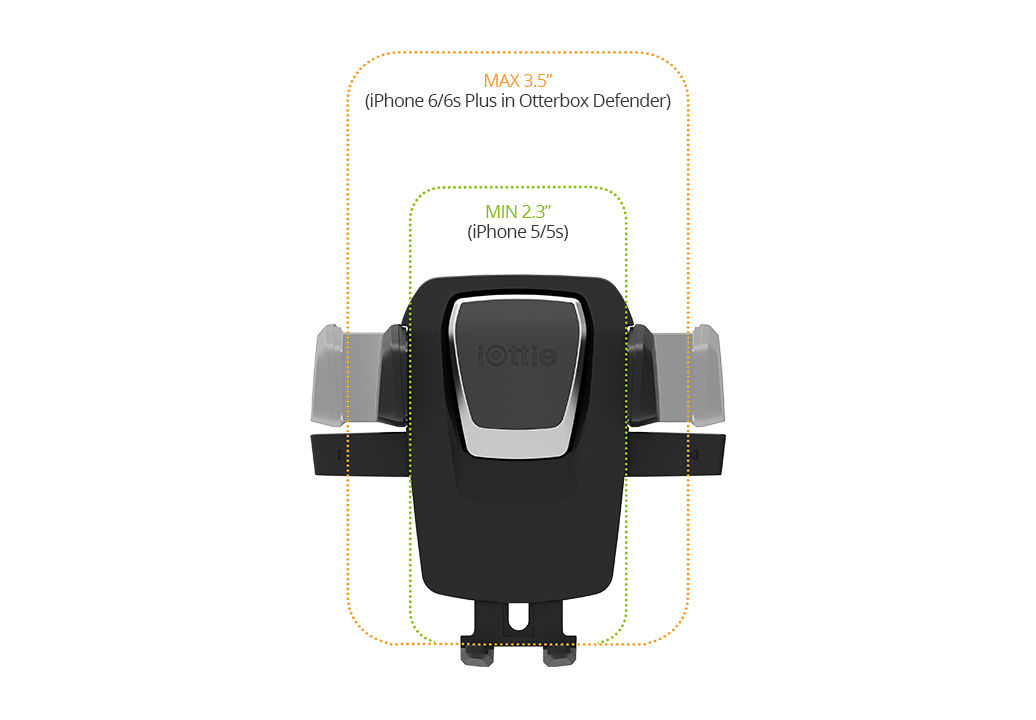 Mounting Positions
The Easy One Touch 3 provides 4 different viewing angles. This allows the user to use their mount in their desired location in the vehicle
The grid above shows different positions for different mounting options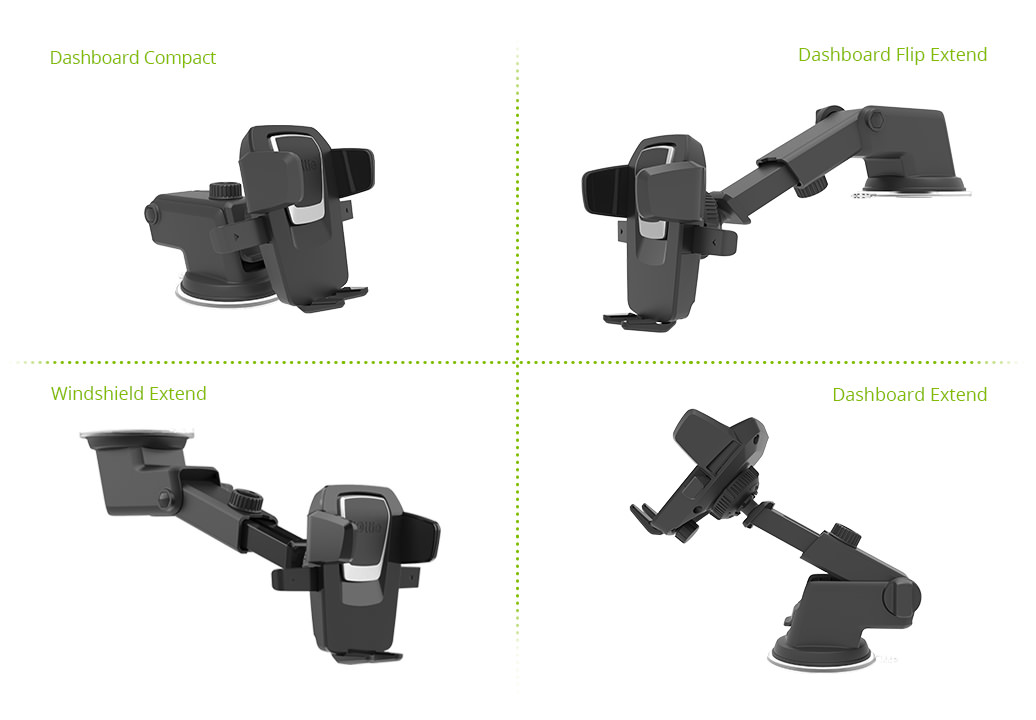 Enhanced Easy One Touch Features
The Easy One Touch 3 Mount includes an enhanced Easy One Touch Locking feature
This includes a slick chrome finish, a larger one touch trigger button that includes rubber to allow for a clean mount, larger release arm buttons & larger opening arms to allow for a better device fit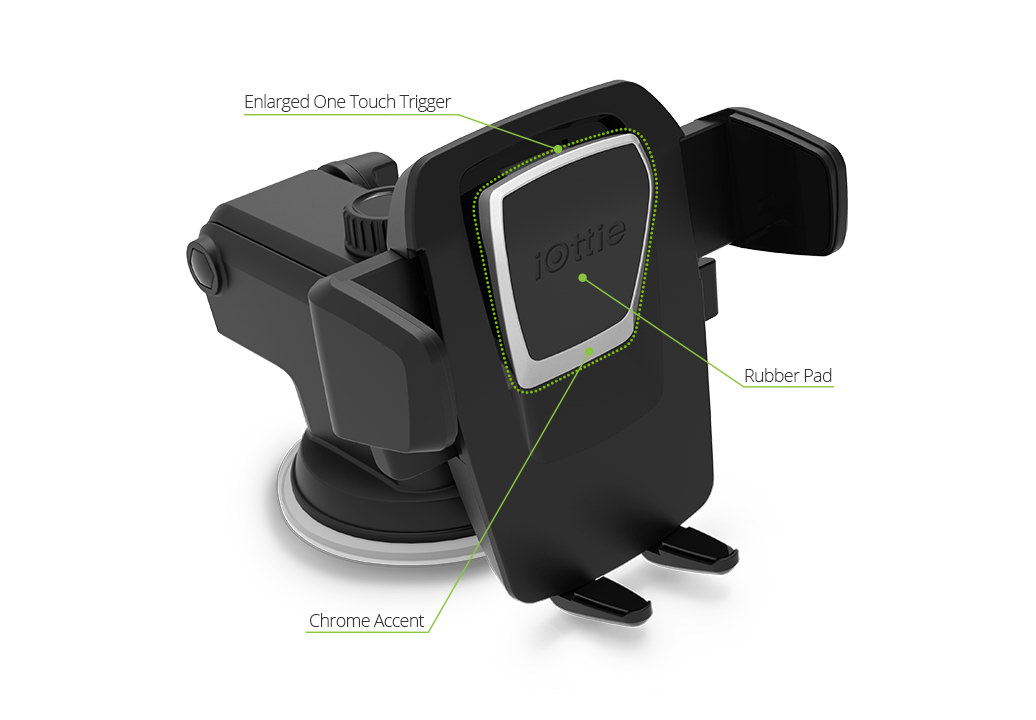 Telescopic Arm & Viewing Angles
The Easy One Touch 3 Telescopic Arm can pivot up or down for a variety of angles and optimal viewing capabilities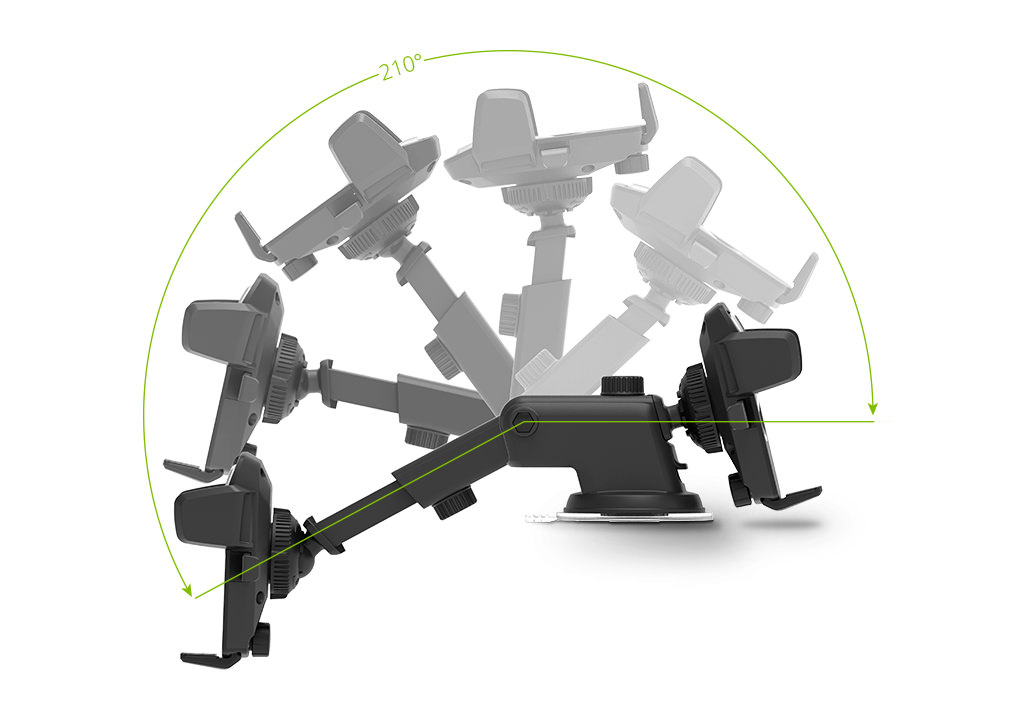 Redesigned Bottom Foot
Two adjustable bottom feet that can move side to side as well as up and down to accommodate phones and side buttons of all sizes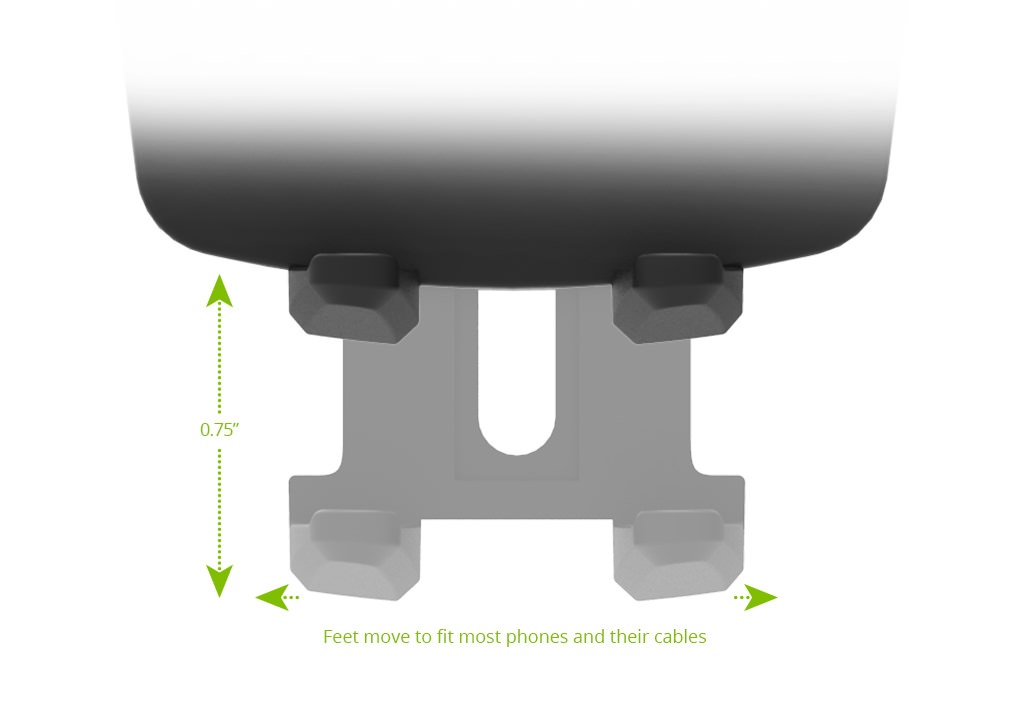 Dashboard Pad
Includes an optional but recommended separate dashboard pad to support improved mounting on all surfaces
Just place the pad sticky side down, then mount the famous iOttie Sticky Gel Pad on the smooth side and you are ready to go!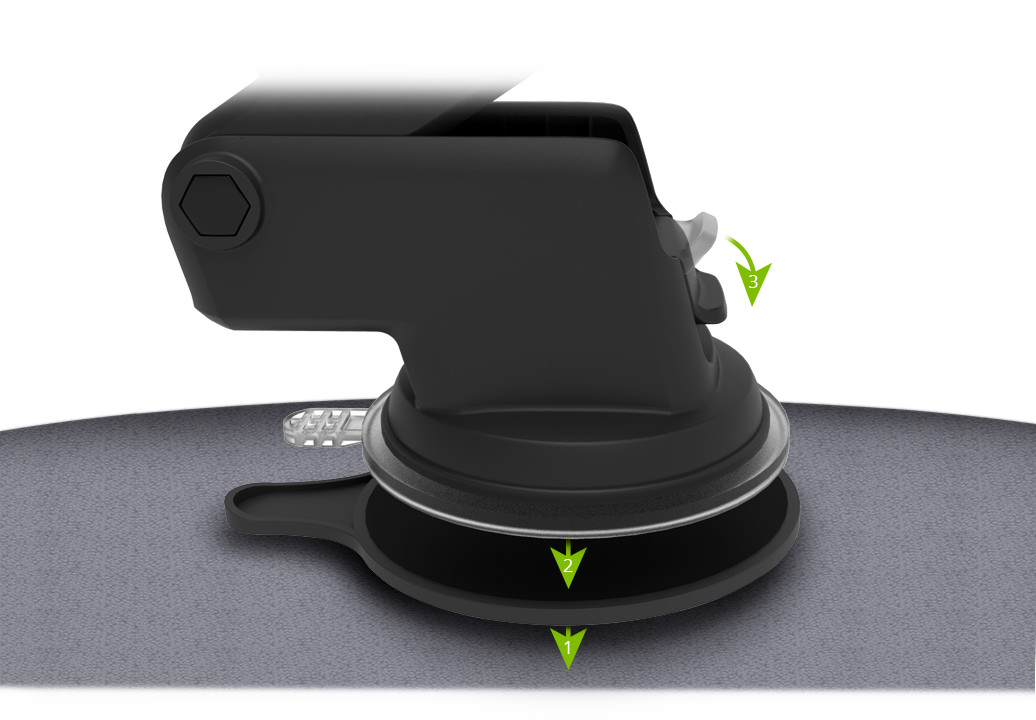 Ergonomic Grips
All knobs, buttons, and levers were re-shaped and sculpted to be more ergonomic
Adjust to your personal preference with a few simple turns