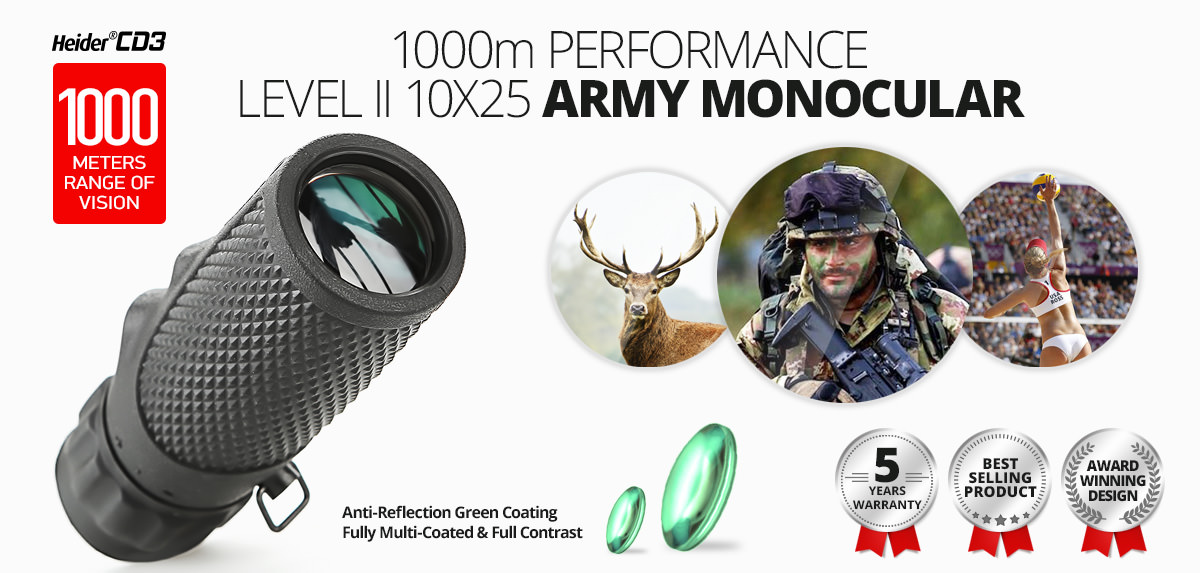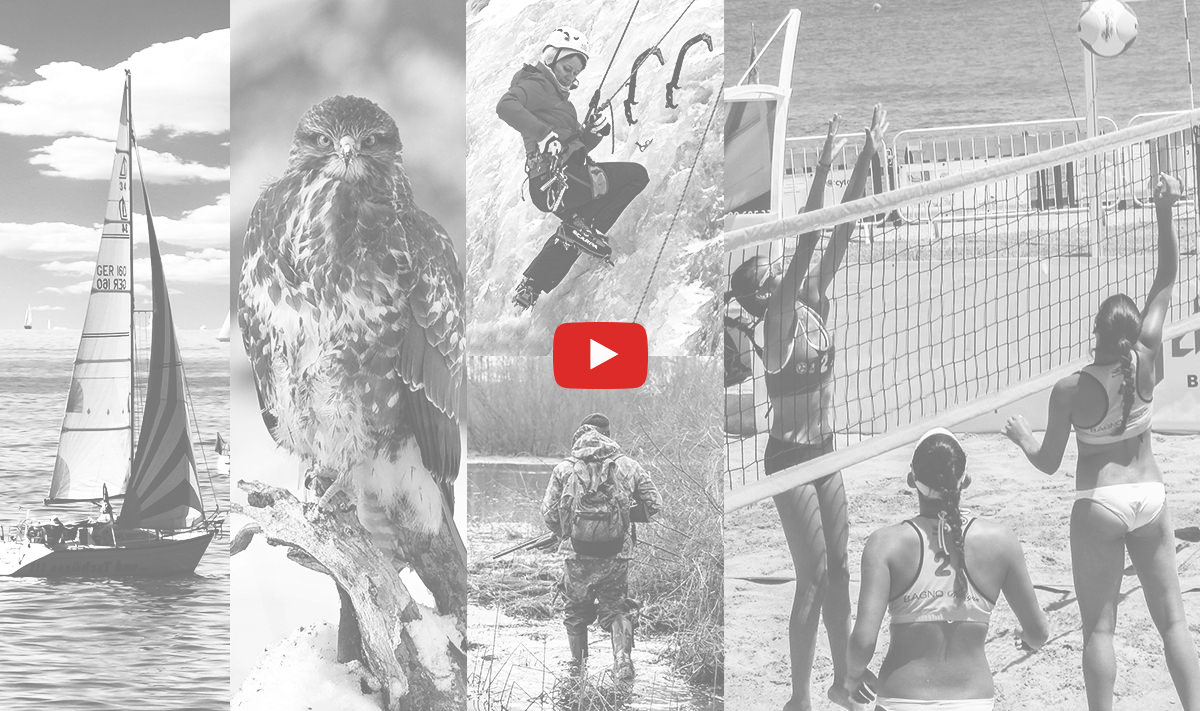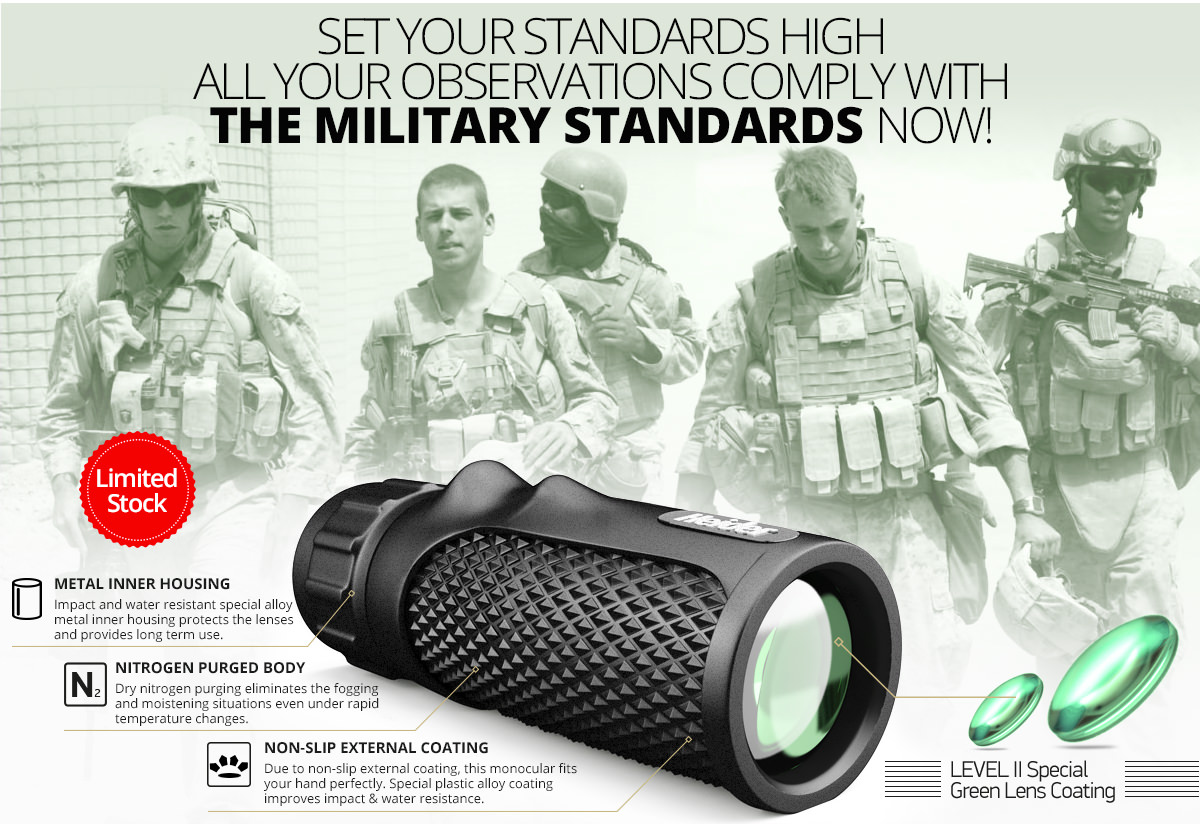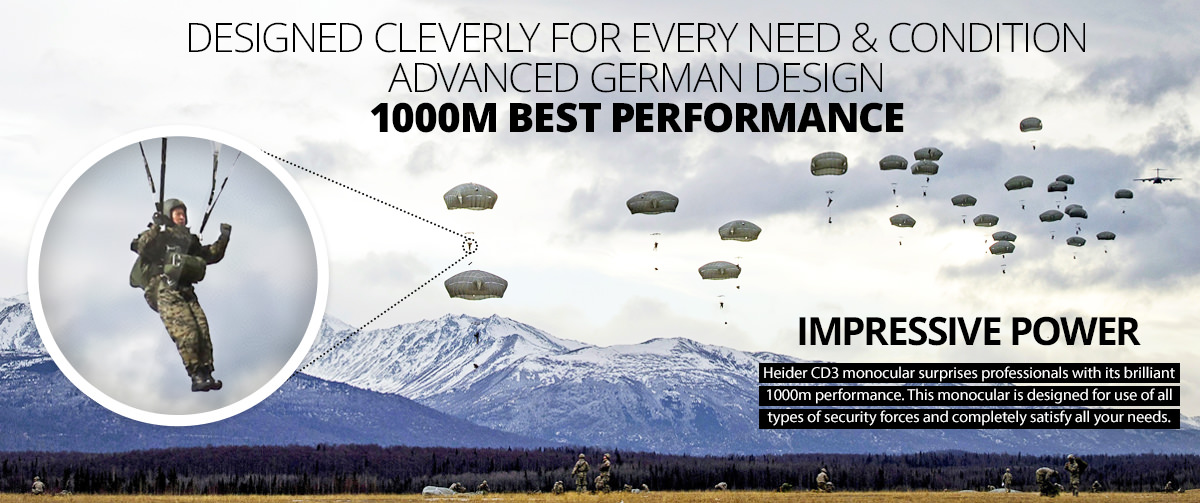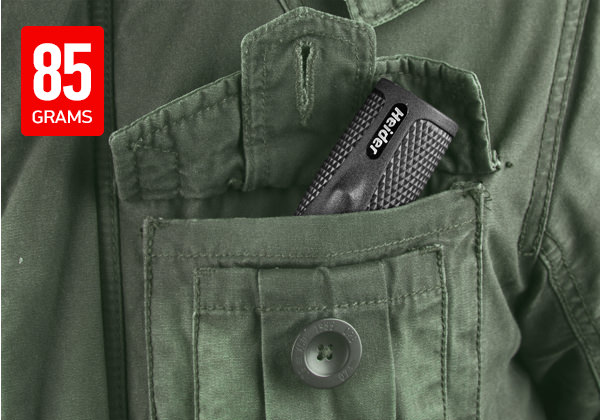 Little herculean
If you look for a easy to carry, eveready, and high performance monocular as well as its compact size, this monocular is just for you.
Clear vision with Green Multi-Coating
With its Anti Reflection Green Coating, Heider CD3 offers clear and bright vision and has good light collecting capacity. It provides direct refraction and minimizes the loss of vision. It allows percolation by passing the heat through lens and provides a much better vision.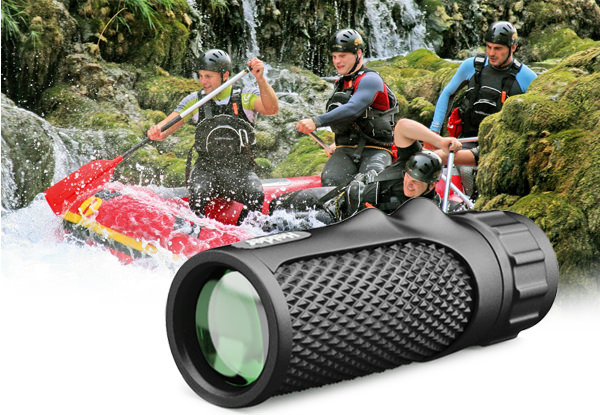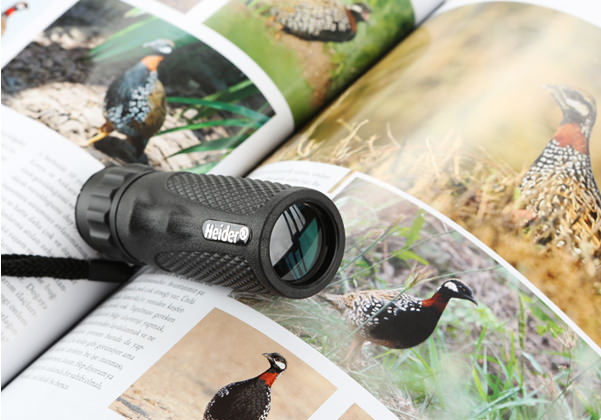 Indispensable for hunters
Being a favourite of the hunters, this monocular provides a clear and bright vision for the objects with its easily adjustable focusing system. Its focusing function can be adjusted to any length starting from 8 meters and provides quick responses for your needs.

TAKE IT ANYWHERE & EVERYWHERE
Enjoy sunsets, amazing architecture, historical structures and mountains and wildlife and cityscapes. Appreciate the beauty closer. Heider CD3's easily adjustable focusing system gives you freedom and convenience.
Compact, light and strong body
This mini monocular with an extremely compact and lightweight design, rated as an indispensable product by especially hunters and nature observers since it was released into the market. With a lens diameter of 25 millimeters, innovative optical system and high quality coatings, enables you to have a vision with high contrast natural colors even when there is not enough light.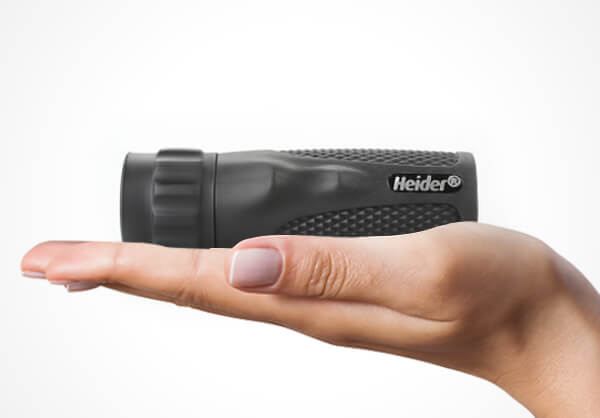 Always with you
This German design mini monocular with a superior vision range can be used for short ranges as well as its ambitious long range vision. It offers an almost unlimited area of use mainly in travels, holidays, sports activities, emergencies.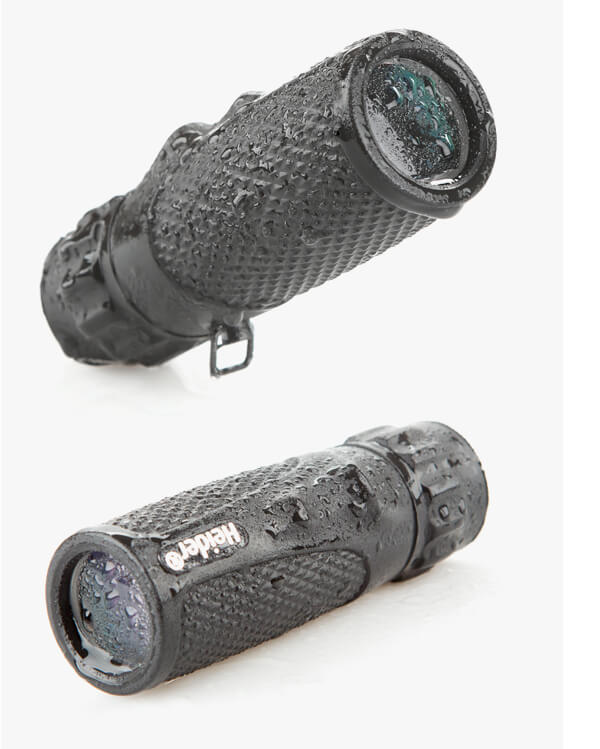 TECHNICAL SPECIFICATIONS
Magnification
10x
Objective diameter
25mm
Pupil Output Diameter
2.4mm
Field of vision
98 meters / 1000 meter (5.6°)
Light Density
6.25
Dusk factor
15.81
Focusing System
Central focusing
Object lens Coating
Full coating
Surface Material
Soft rubber coating
Case
Special alloy metal case
Length x Width x Depth
115 x 45 x 35mm
Weight
85 g
Design
Heider (Germany)
PACKAGE CONTENTS
Special velvet sheath
Strap cordon
Lens cleaning cloth
User's guide