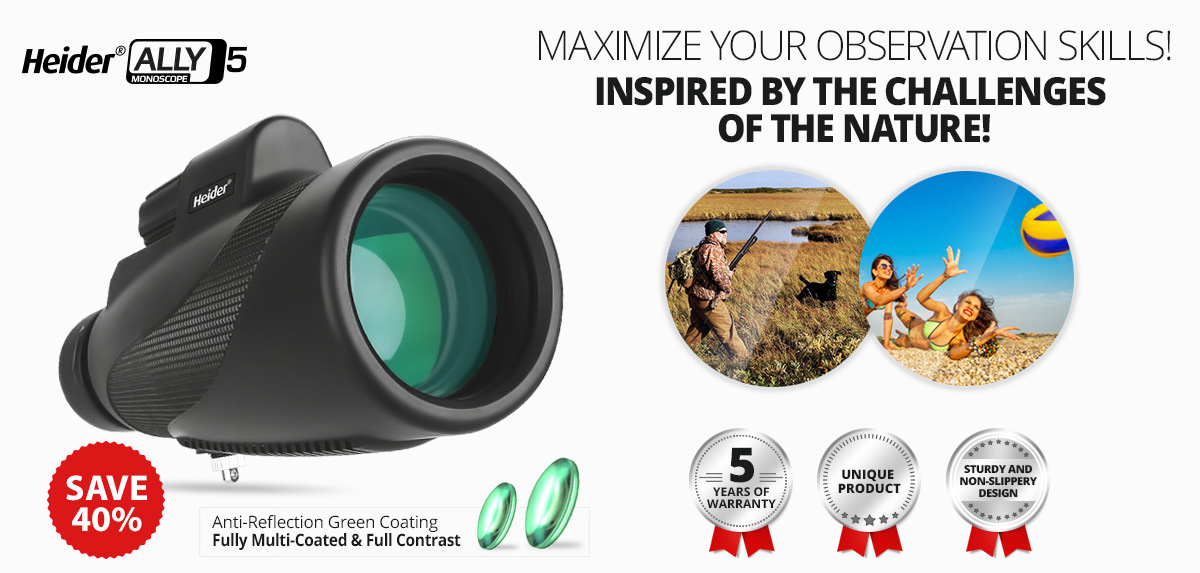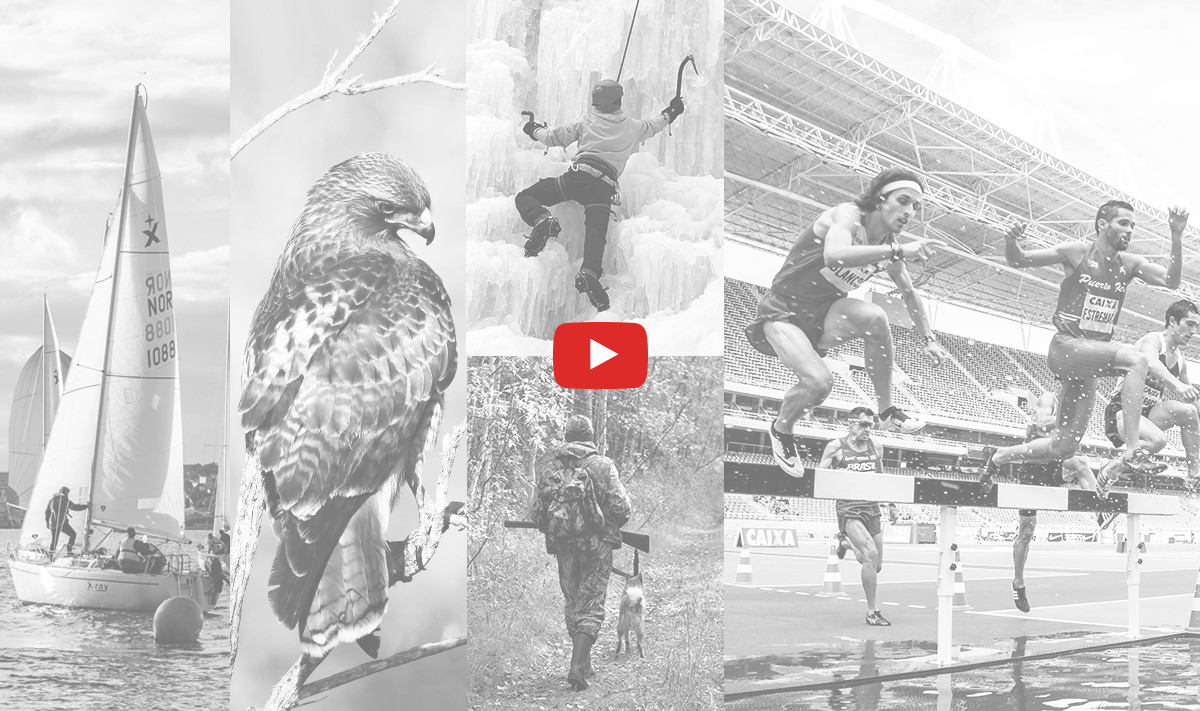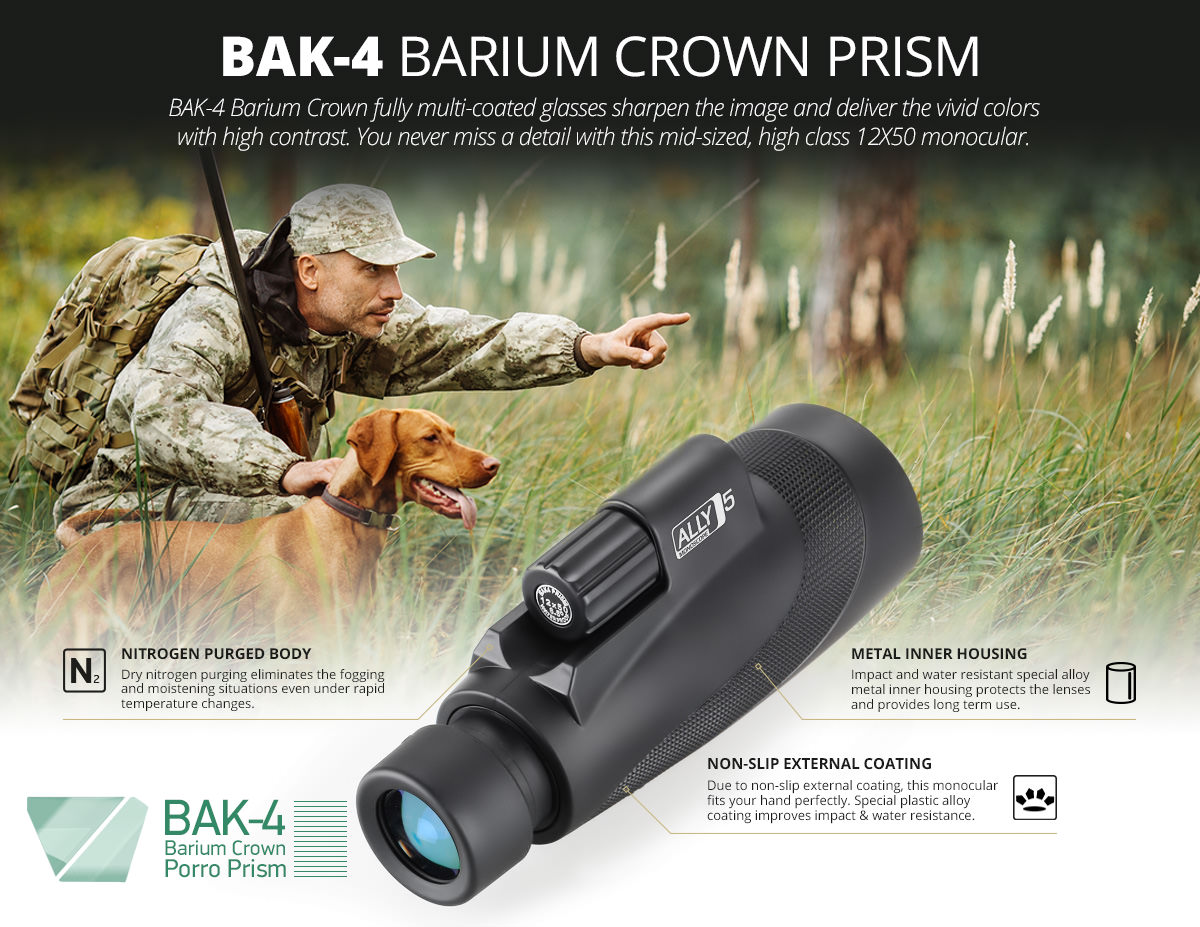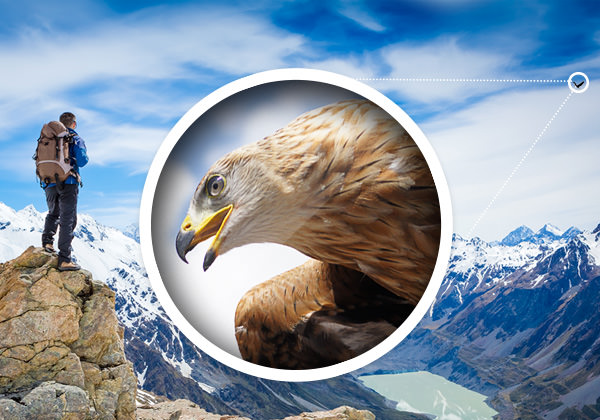 Clearest view of all time!
Heider Ally monoscope has something that every user needs but most of the monoscopes can't provide. Sharp, clear, beautiful view with vivid colors. Heider Ally5 has all the equipment it takes to give you the best quality view.
Go out there and discover the nature with its true colors. Birds, trees, mountains… Everything will look at their best when you look through Heider Ally5.
High quality doesn't need to be expensive
Heider Ally5 was produced with highest quality materials and German engineering. Every piece of Ally5 is exclusive. And yet this high quality doesn't reflect on its price. Heider Ally5 is the most affordable monoscope that you can get in this quality and design. So that you can enjoy the beautiful views without spending a fortune.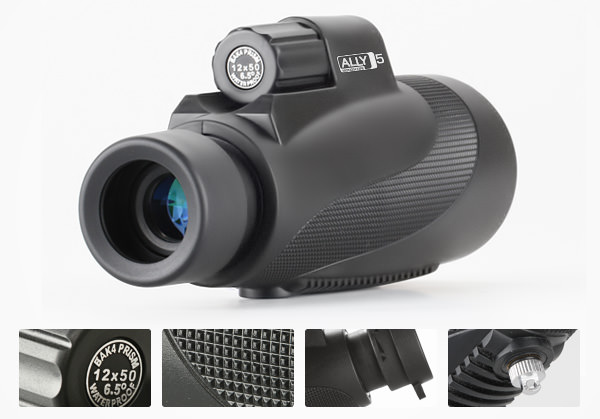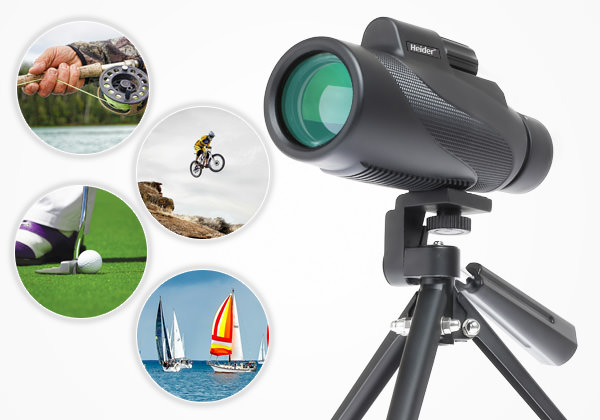 Indispensible for everyone
It does not matter either you are a hunter or a nature lover. Everyone will be captivated by Ally5's unique and sturdy design. Use it for observation, fishing, sports or wherever you like. It won't disappoint you.
Solid as a rock inside soft as a teddy bear outside!
Drop it, hit it, or even drive over by a car. Nothing will be good enough to harm this strong device. Its strong interior parts will keep your device save in any condition.
That's not all! Even though it's tough inside, its rubber coated body will make you feel like you are touching the clouds. You will feel good when you are holding it.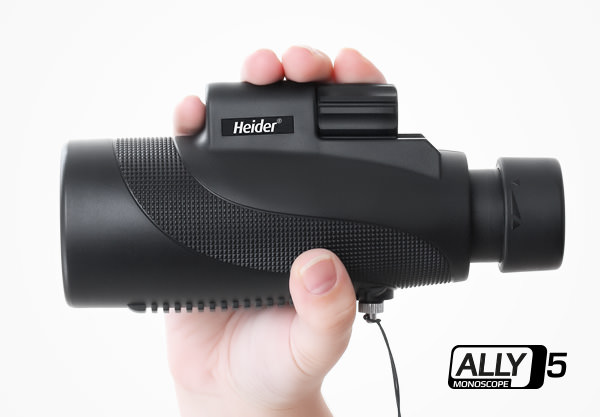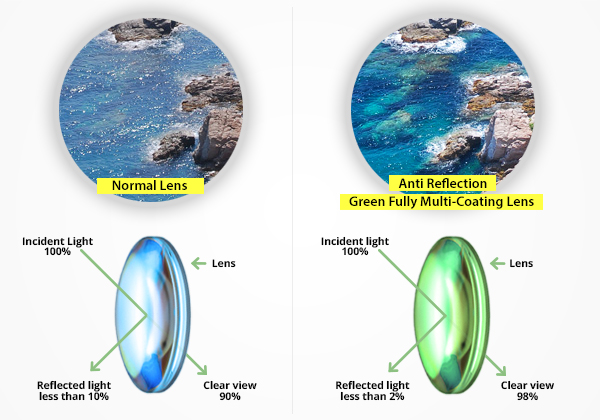 Anti Reflection Green Coating feature
With Anti Reflection Green Fully Multi-Coating feature, Heider ALLY 5 collects a great light capacity in order to provide a clear and bright visibility. It provides direct friction of light and reduces loss of observation to minimum.

WATERPROOF
Want to go sailing? Or camping in a very humidity environment? Or you could just go fishing. That doesn't mean you are going to stop making zooming in. Take Heider Ally5 with you to any kind of condition. Water won't take it down. It will serve you well in any kind of condition thanks to its water proof body.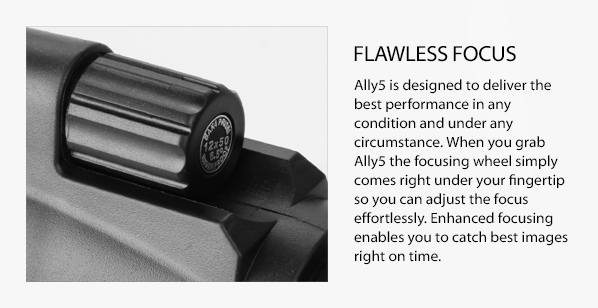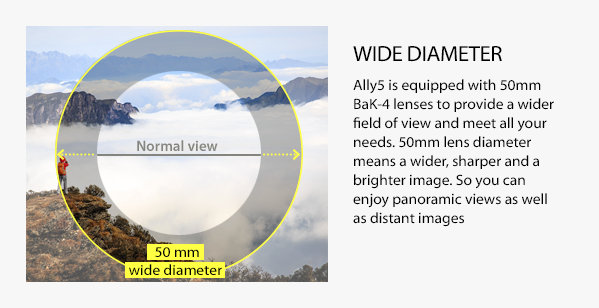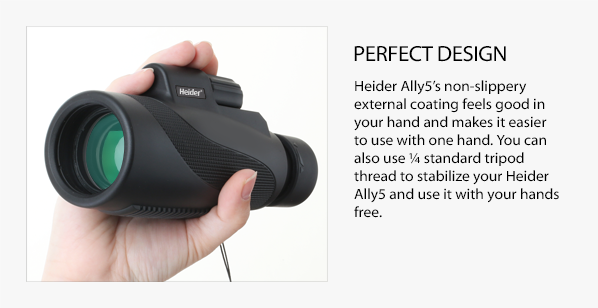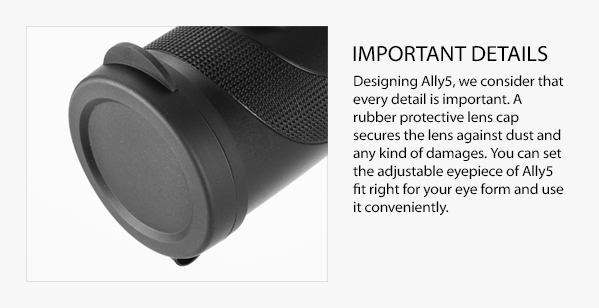 Field of use
Hiking
Travels
Daily Use
Museum Tours
Fishing
Nature Watching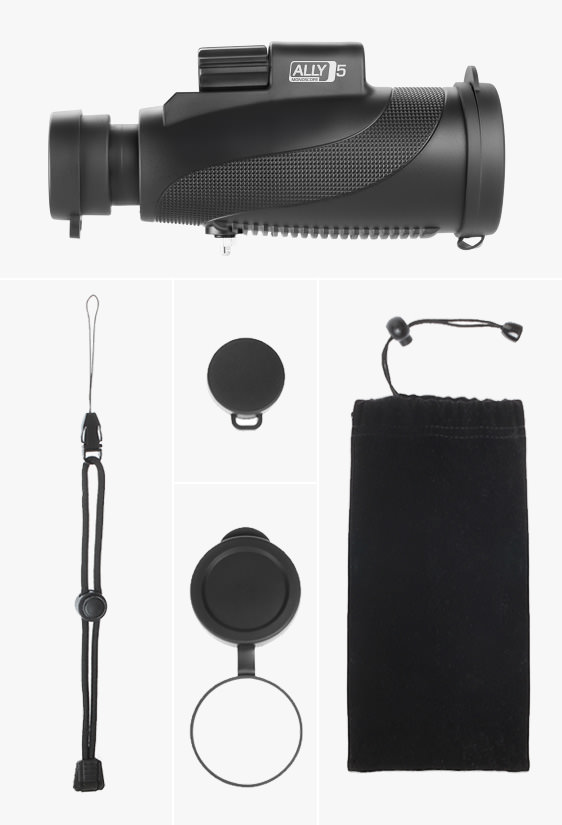 Focus System
Center
Field of view
96 m / 1000 m
Field Angle
6.5 Degrees
Exit Pupil
4.2mm
Exit Relief
17mm
Dimensions
75 mm (L)x 56 mm (W)x 160 mm (H)
Weight
392.64 gr
Color
Black
YOU WILL RECEIVE
1x 12X50 Monoscope
1x Tripod
1x Carrying Case
1x Eyepiece and Lens Protection Covers
1x Cleaning Cloth
1x Straps