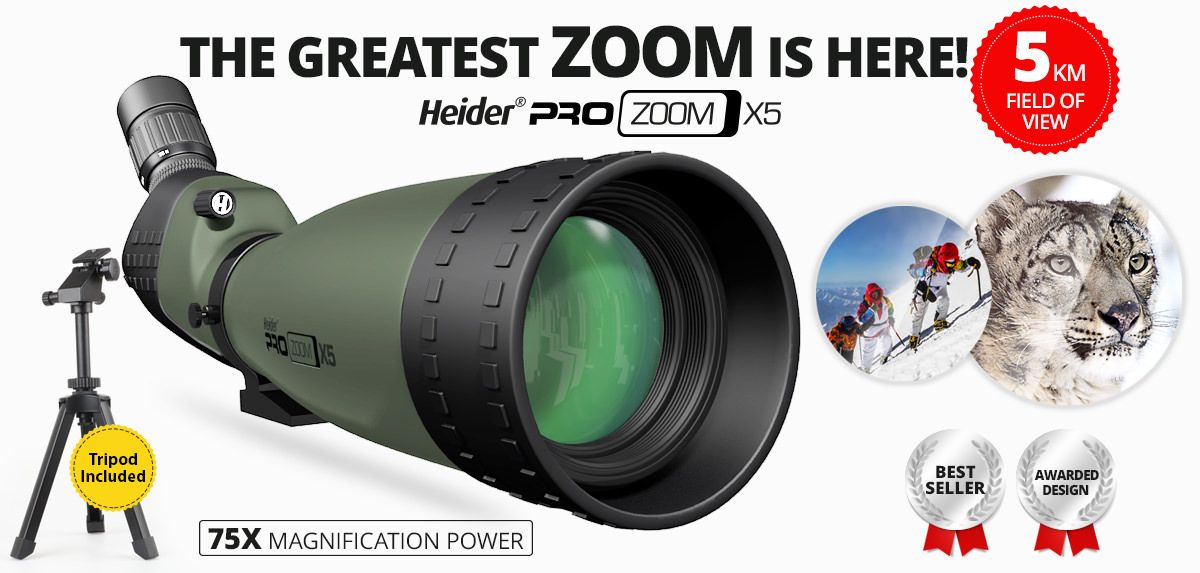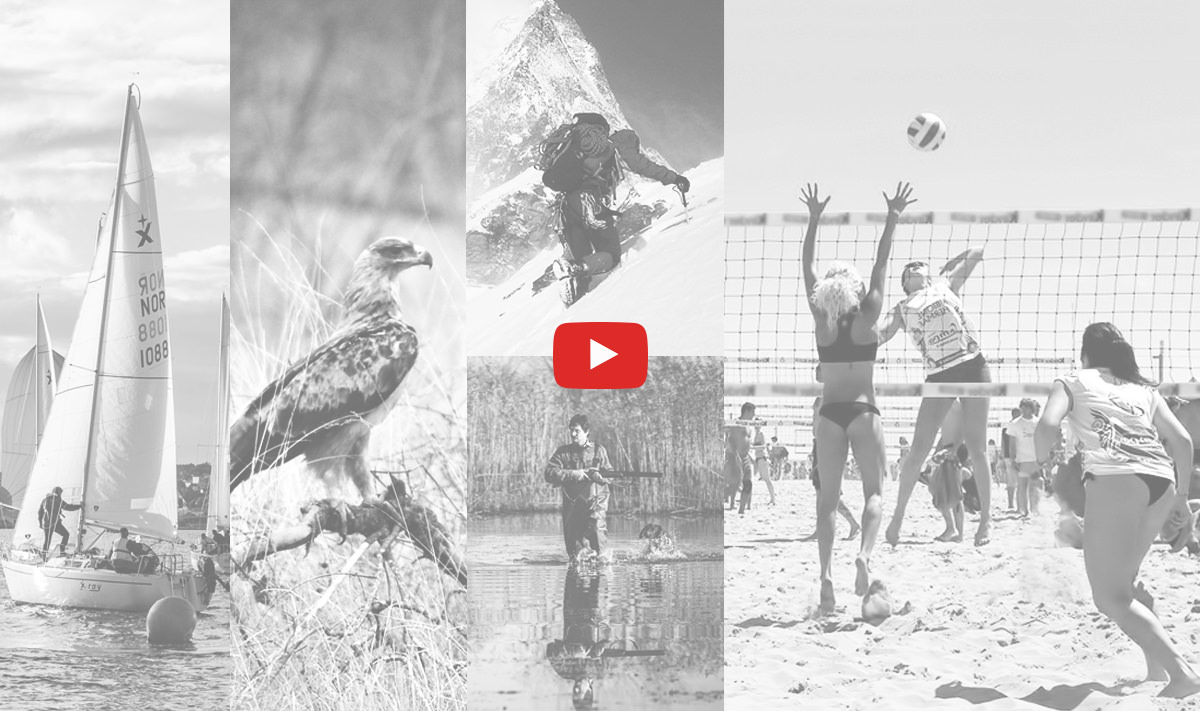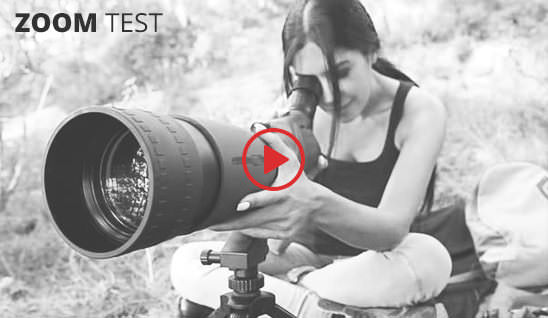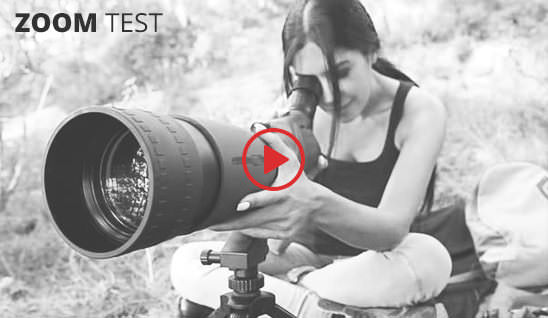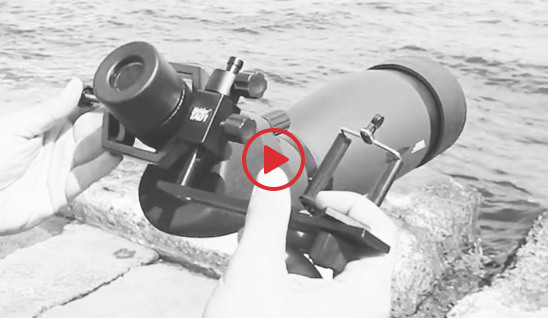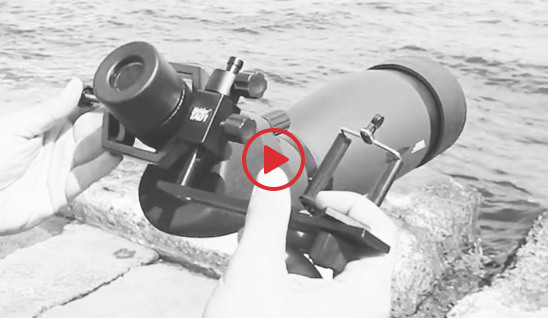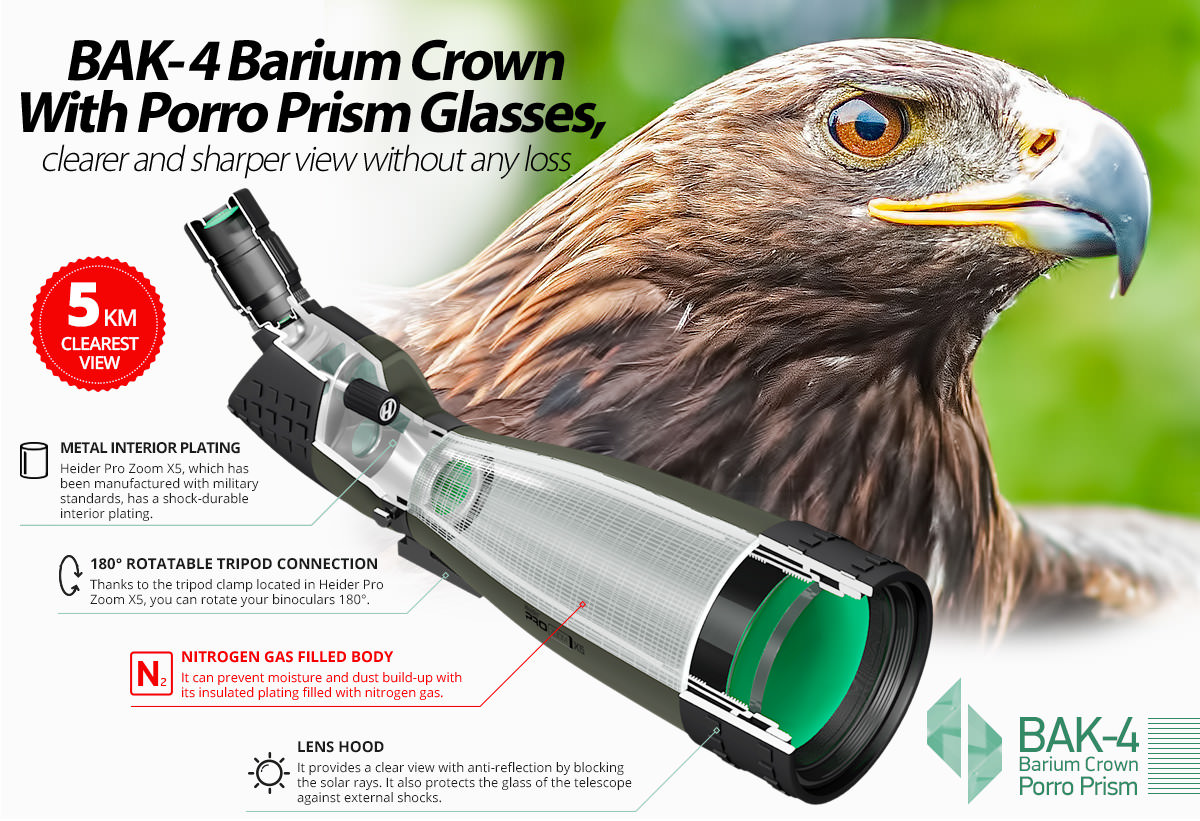 The body of Heider Pro Zoom X5 is made of strong rubber ABS material
with military standards. Its durable metal interior plating provides complete
protection in all circumstances. The nitrogen gas filled body that prevents
moisture build-up in rain, snow and wet conditions is completely
waterproof.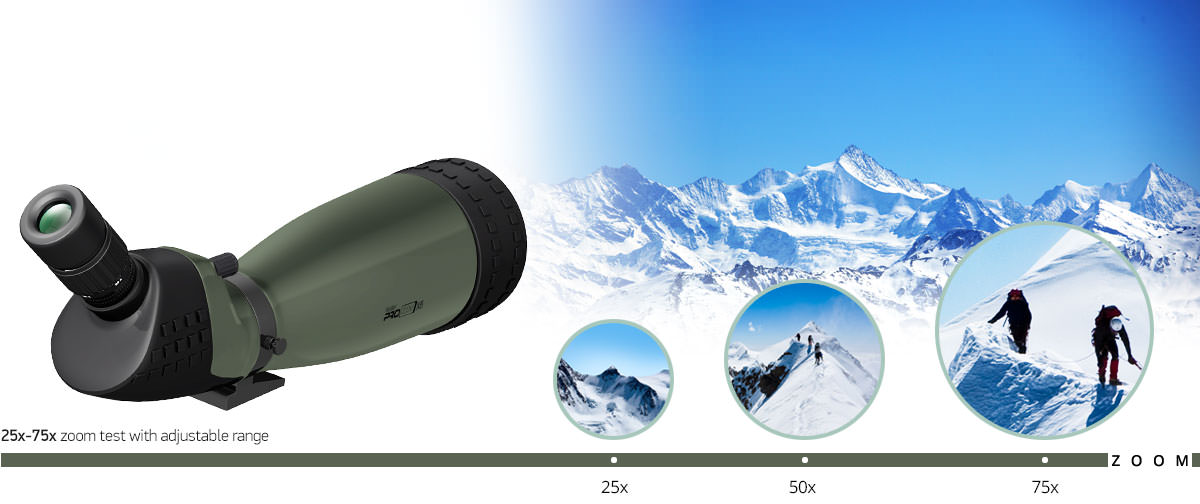 High zoom performance
With the stepless lens, magnification can be adjusted as desired from 25X to 75X. 75X magnification means that, an object at 5000 meters will be observed as near as 66 meters with naked eye.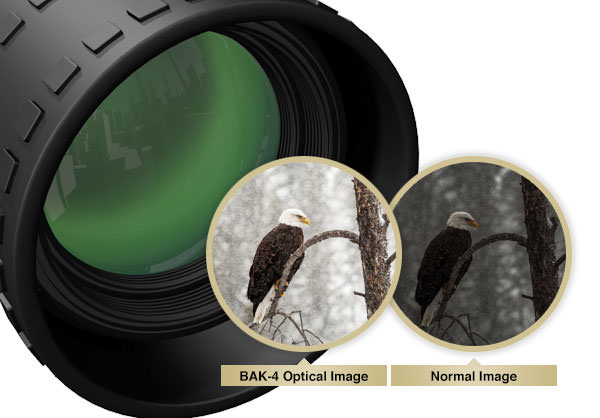 The awesome power of BAK-4 porro prism glasses
Heider Pro Zoom X5 Land & Sky Scope is designed for observers and hunters who want superior quality and an economic telescope at the same time. This Land & Sky Land & Sky Scope allows viewing of long distances, which are important for users, with much more detail. With its multi-plating, 100 mm lens and BAK-4 optical properties, the Heider Pro Zoom X5 Land & Sky Scope can focus far during low evening light, and you can obtain a clear view despite low light sources.
Get in touch with Nature's Magic!
Nature, generously offers us its magic, sometimes we witness this magic with a sunset or through a bird's song. Heider Pro Zoom X5 provides you to observe these magical moments with an extreme clarity and brightness. Heider Pro Zoom X5 will help you catch the best scenes of nature with its quick focusing mechanism. With its military green&black body plating, Heider Pro Zoom X5 adapts to the nature easily so you keep observing without being noticed.
We inspired by the challenges of nature and brought you the nature itself.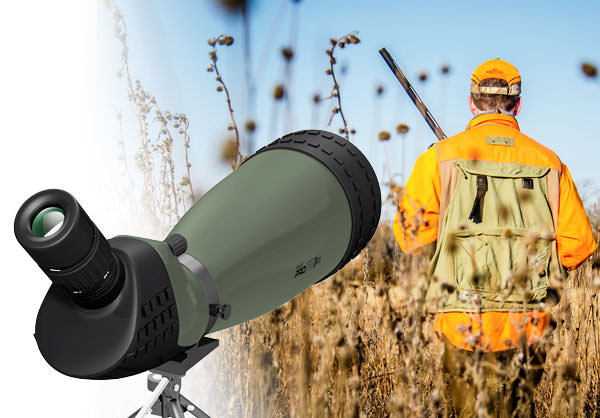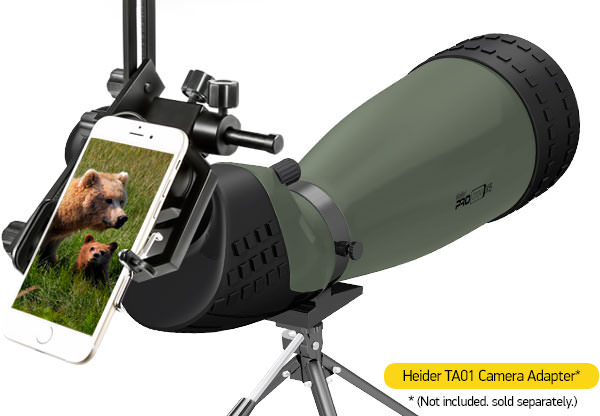 Discover and take photographs at
the same time
You can mount your digital camera into Heider Pro Zoom X5 Land & Sky Scope with the help of Heider TA01 Camera Adapter and take perfect pictures. (Heider TA01 Camera Adapter is sold separately.)

Compact and stylish design
Functional structure, fully rotating tripod port, allows the user to observe without changing his/her position. It allows seeing the targets with full perspective for perfect imaging in several nature sports.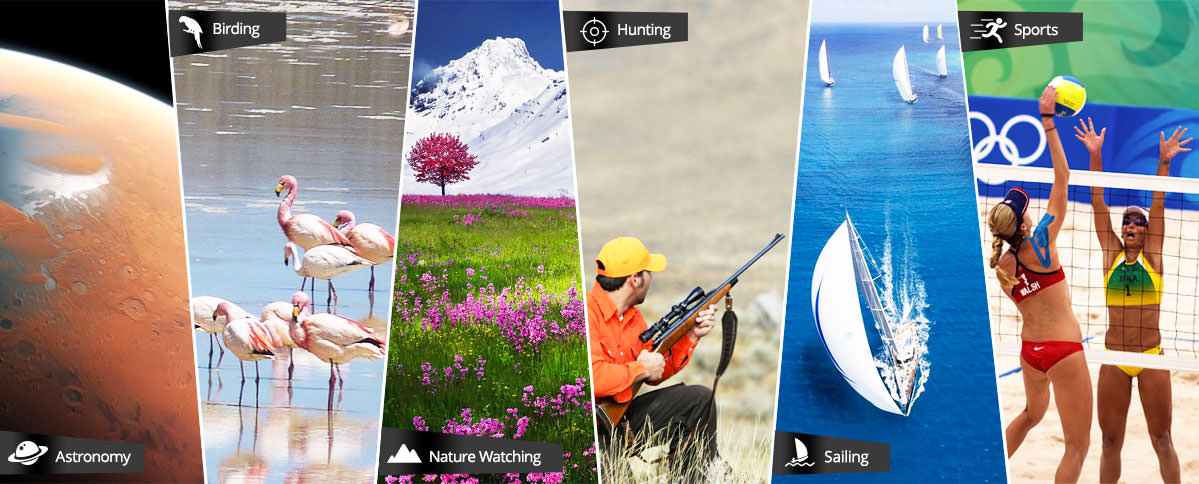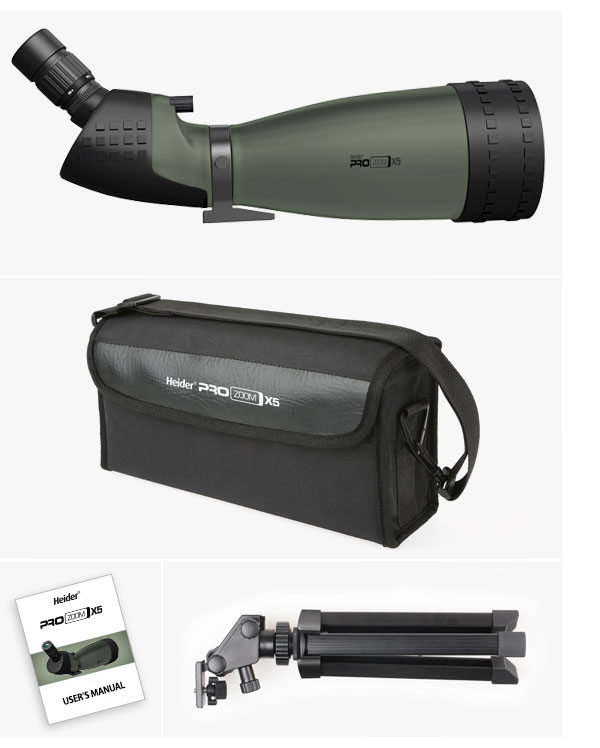 AREAS OF USAGE
Astronomy, Birding, Nature Watching, Hunting, Sports, Sailing
TECHNICAL SPECIFICATIONS
Magnification
25-75x
Objective Diameter(mm)
100 mm
Prism Type
BaK-4
Eyepiece Diameter(mm)
27mm
Lens Coating
FMC (Full-multi coating)
Close Distance(m)
5m
Eye relief(mm)
21mm-15mm
Diopter Adjustment
-4D-+4D
Waterproof
Yes
Fog proof
Yes
Coating Material
Rubber ABS
Color
Green
Dimensions of Product
510 X 130 X 210 mm
Net Weight (Expect acce.)
2450g
Design
Heider Europe
PACKAGE CONTENTS
Heider Pro Zoom X5 Land & Sky Scope
Tripod (Leg) Included
Special Adjustable Cover
Lens Cleaning Towel
User's Manual