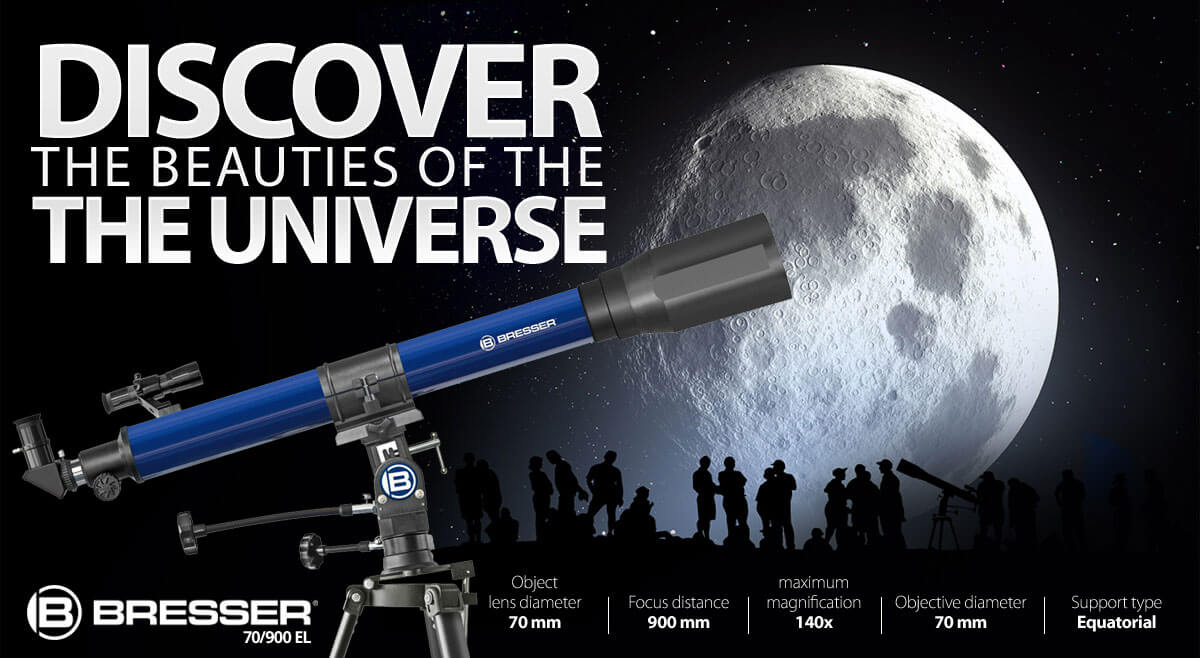 Discover the beauties of the Universe
If you are a person who wants everything next to yourself while you go exploring the beauties of the universe, Bresser Refractor Telescope is perfect for you. This powerful product reaches you as a complete set with a telescope, support unit, tripod and with all its accessories for you to do observation.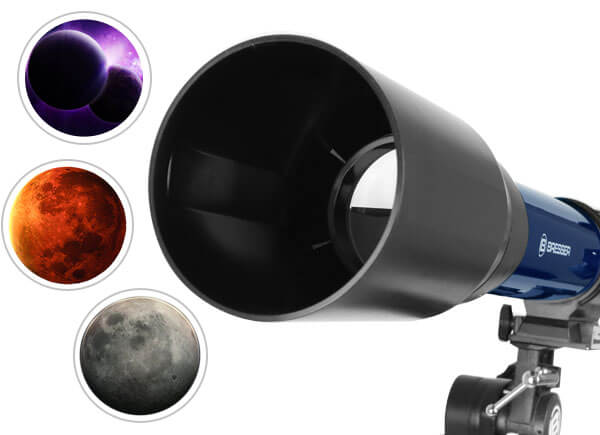 Suitable for All Ages
Whether you are at beginner's level or a professional, Bresser Refractor telescope will meet all your demands regarding astronomy observation. Planets, many celestial bodies outside of our solar system, light year away star clusters will be in your filed of vision with its 70mm diaphragm clearance.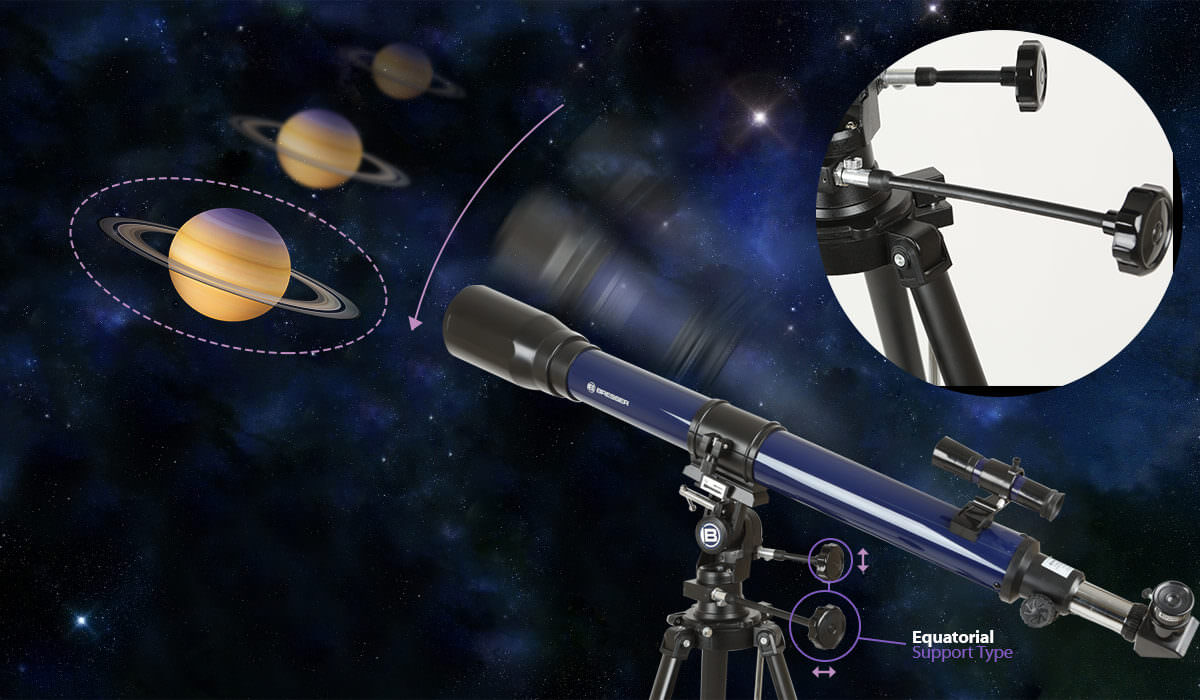 Support Unit
This professional with focus distance of 900mm does not only move to left, right and up, bottom with its support unit, it can also be used in equatorial mode like scientists do in observatories. Additional finder which is attached to the telescope is beneficial in finding celestial bodies. Many exciting things around can also be seen all day with directing object lenses. The telescope can be adjusted to an optimal height for adult and young observers with the height adjustable tripod. Diagonal mirror that comes with it ensures feasible tracking.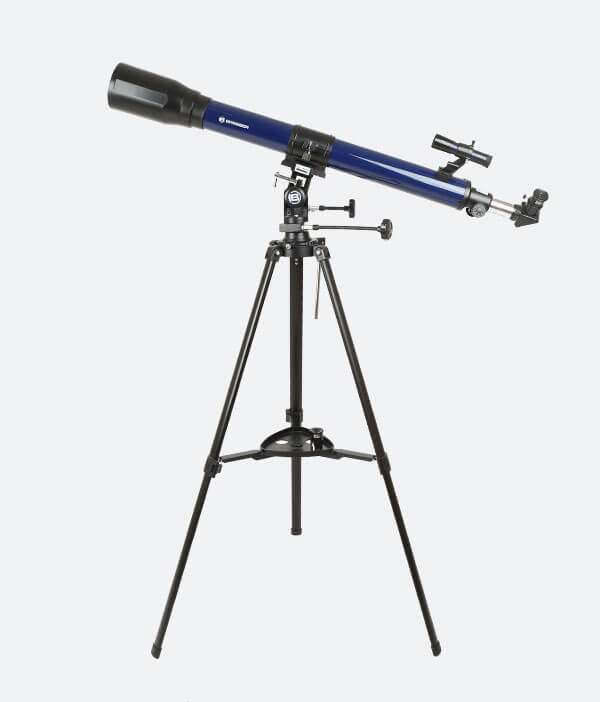 FEATURES
Optic design
Fraunhofer refractor telescope (achromatic refractor with two object lenses)
Object lens diameter
70 mm
Focus distance / clearance
900 mm / F10
Theoretical resolution at arch seconds
1,6
Suggested maximum magnification
140x
Stand height
Can be adjusted continuously between 58 and 101cm
Optic tube dimensions
950 mm length, 110 mm diameter (including humidity protection)
Eye lense barrel diameter
31,7 mm (1,25")
Finder
6 x 25
Optic tube weight
1,4 kg
Support material
Aluminum
Support height
approximately 20 cm
Battery
Not needed
Control
Manual
Color
Blue/black
Total weight
3,7 kg
OPTİC FEATURES
Optic design
Achromatic Refractor
Suggested Maximum Magnification
140
Objective diameter
70 mm
Focus distance
900 mm
Clearance rate
10
Angular resolution
2 arc seconds
Finder
5 x 24 mm
Support type
Equatorial