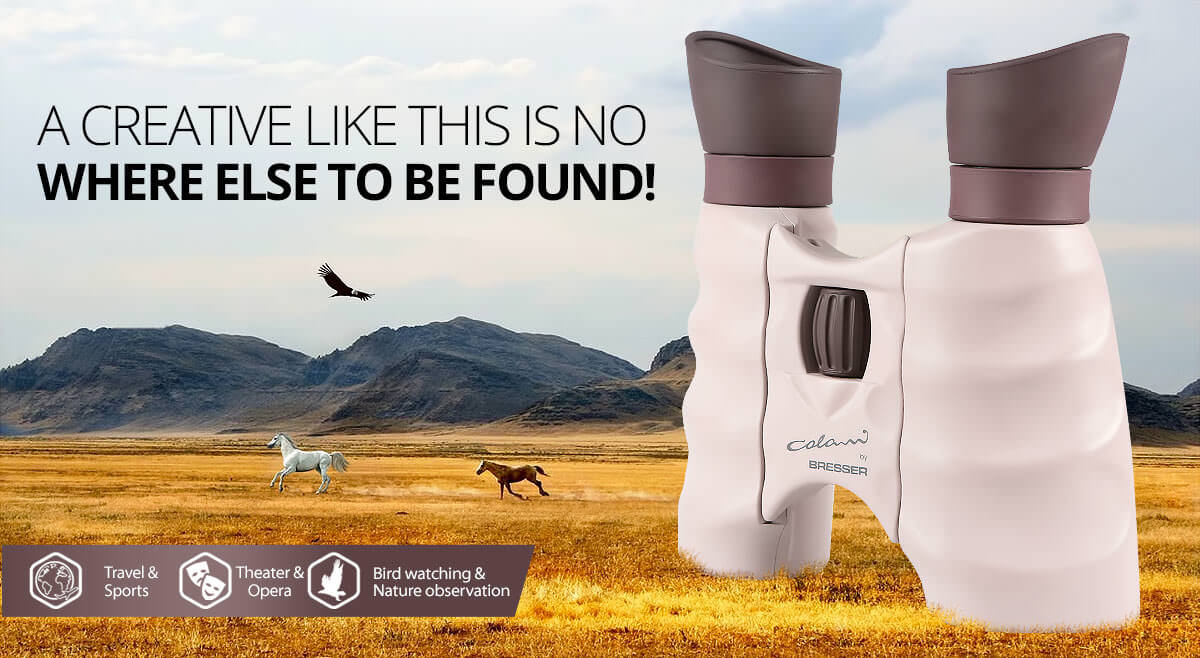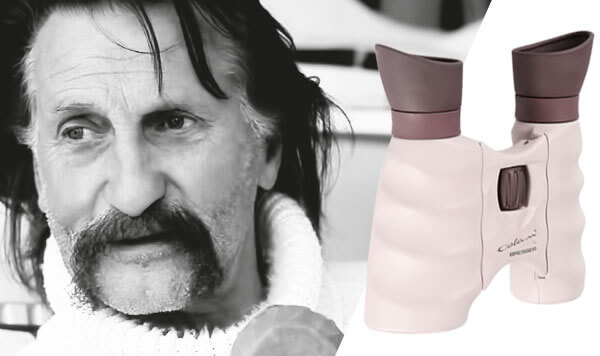 These binoculars, designed by Luigi Colani, gets all the attention with its unique design and color.
Only thing nice about it is not its looks. It charms with its ergonomic body, shaped in a way necessary to safe and comfortable hold. It's very useful for nature observation and bird watching.
Leave the ordinary binoculars aside
It is the most ideal travel companion with its compact dimensions and high quality leather box given with it. These binoculars are also suitable for theater views with their close-up focus.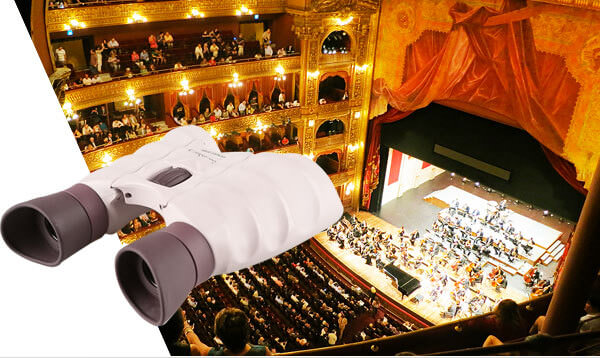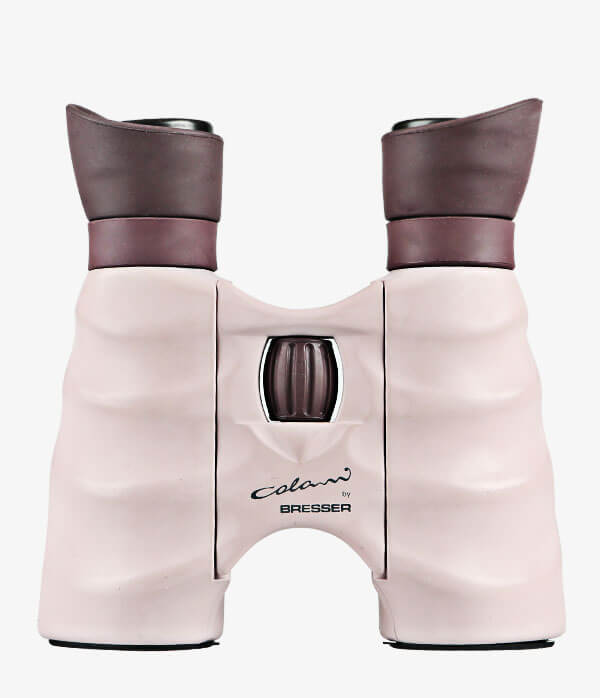 FEATURES
Extraordinary design
Ergonomic shape
Compact dimensions
Light weight
DELIVERY CONTENTS
Binoculars
Leather box
Eye lens and objective lens protection
Shoulder strap
APPLICATION FIELDS
Travel & Sports
Theater & Opera
Bird watching & Nature observation
OPTIC FEATURES
Optic design
Roof
Magnification
7 fixed
Objective diameter
22 mm
Eye lenses for people with glasses
1000m field of vision
105 m
Light intensity
9.88
Zoom focus
From 3 m
Color
Lilac
DIMENSIONS & WEIGHTS
Total length
140 mm
Total width
120 mm
Total height
60 mm
Net Weight (not including accessories)
340 g