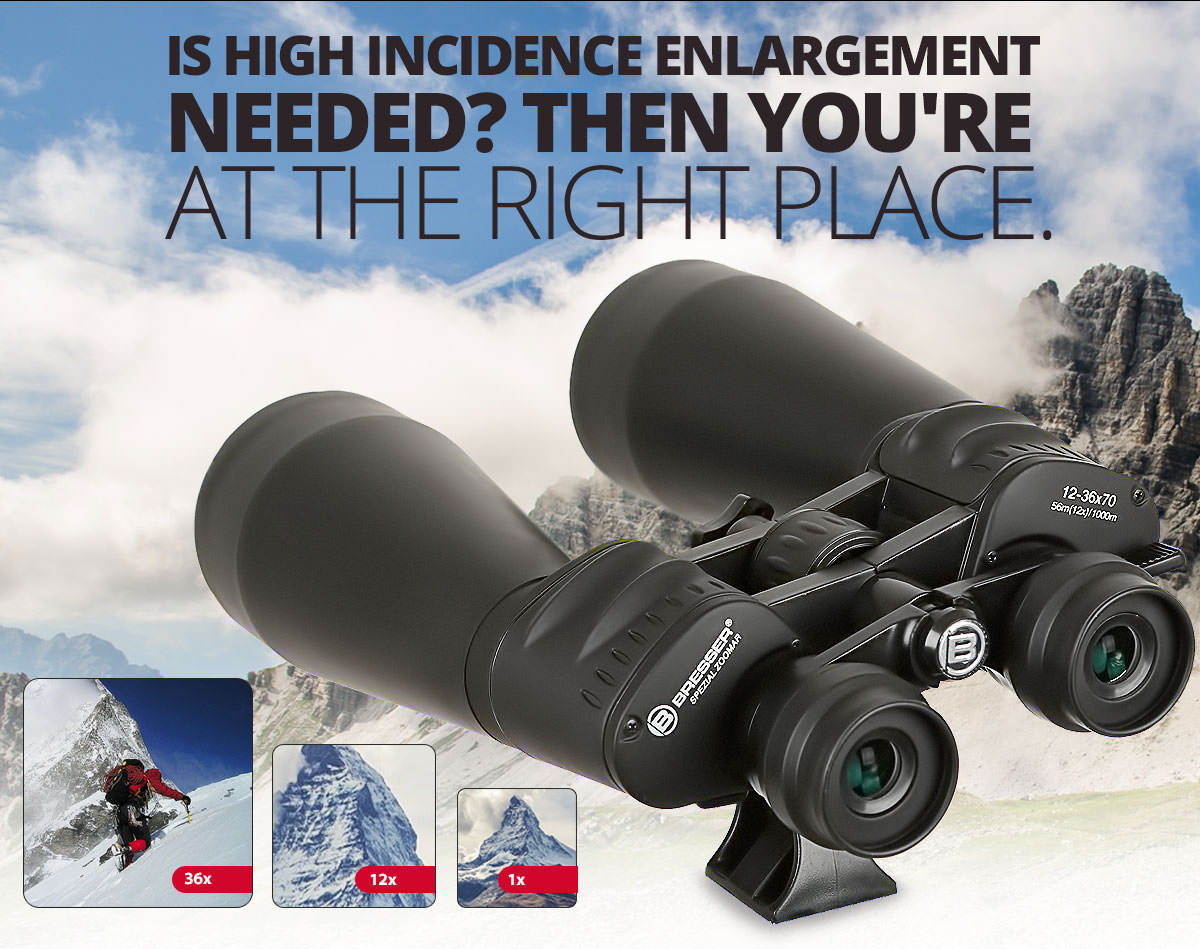 Outstanding Zoom Performance!
Bresser Special-Zoomar 12-36x70 Binoculars will charm you with its amazing clarity. You can easily zoom with the zoom latch attached to the right hand of the binoculars. This way, you can easily focus on the object you want to observe while you hold the binoculars on your eyes.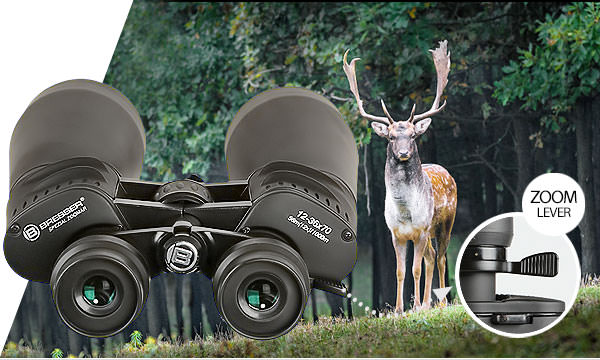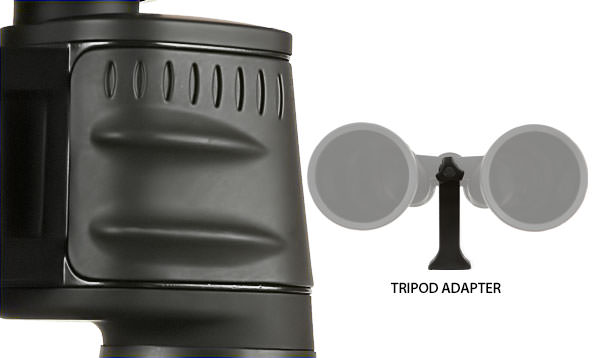 It ensures steady grasp due to its practical and ergonomic rubber coating. Its standard tripod slot given with the product and adapter makes attaching this binoculars to any photograph tripod easy.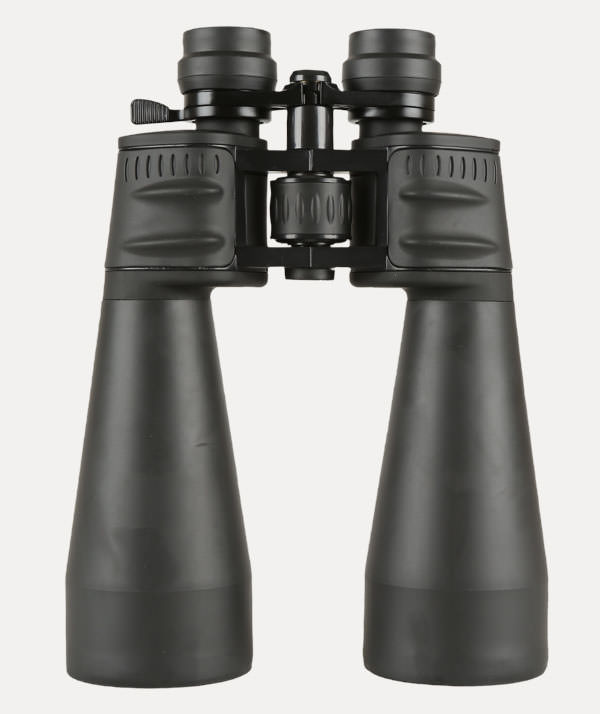 TECHNICAL DATA
FEATURES
Prisms and lenses are made of BaK-4 glass material
Optic surfaces are coated with green multi with 95% light conduction
High brightness
Foldable visor adapters
Focusing with central gear
Tripod adapter slot
Sturdy, rubber coated binoculars body
Changeable magnifying pitch [Zooming]
Accessories Given With It
Nylon bag
Carrying strap
Tripod adapter
Protective lens covers
Protective eye lens covers
Field of application
Astronomy
Bird watching
Nature observation
OPTICAL PROPERTIES
Optical design
Porro
Magnification
max. 36 - min. 12
L Ocular
✓
The lens diameter
70 mm
Material
Prismn BAK-4
Full coating method
Multi-Coated
Skin color
Green
Eye pieces for spectacle wearers
✓
Diopter adjustment
✓
The 1000m7 field of vision
56 m
Light intensity
34,03
Twilight factor
28.98
Close focus
10 m
TECHNICAL INFORMATION
Focus system
Center focus system
Zoom function
✓
Housing material
Metal / plastic
Casing
Rubber
Total length
280 mm
Overall width
210 mm
Overall height
83 mm
Net weight
1290 g